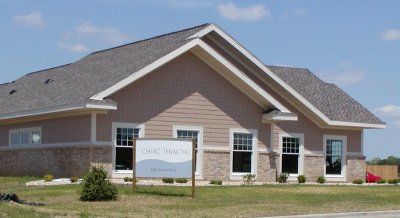 Welcome to Waunakee Chiropractic..

The family practice of Waunakee Chiropractic has been serving patients throughout Dane County for over 70 years. The business has been passed down over the years to local chiropractors from the area, maintaining a faithful patient-base to this day.

Dr. Paula Lee continues the long-standing traditions of quality chiropractic the community and surrounding areas have come to expect.
In the modern health care environment we need to be effective & efficient. We must do all we can do to help decrease acute & chronic pain, as well as increase structural integrity. We must have a treatment plan that moves forward from adjustments and unassisted physiotherapy to work hardening excercises with appropriate structural support. Chiropractic care improves spinal & neurological health habits.
We treat an assortment of cases including:
Auto Accident Related Injuries
Work Related Injuries
Sports Related Injuries
Slip & Fall Accidents
Back Pain, Neck Pain, Shoulder Pain, and Leg Pain
Asthma, Chronic Fatigue, and Sciatica
Detection/treatment of Scoliosis (How to check your child at home)
Headaches and Neurological Disorders
Support for Pregnant Women
Treatment for Children of All Ages
We also provide instruction for healthful activities useful as ergonmic breaks & excercises for all ages to improve their posture and spine.